Are Your Employees and Drivers Sleeping on the Job?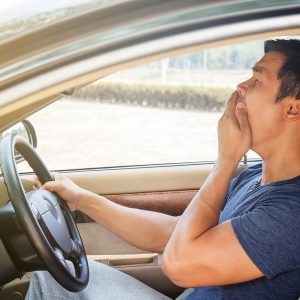 Whether you're a transportation company charged with keeping your drivers safe on the road and compliant with DOT standards or a corporation offering special benefits to your employees (in-person and remote) that improve productivity, Sleep & Neuroscience Associates are ready to partner with your organization.
Benefits of Screenings for Corporate Employees
Whether your employees are working at home or have returned to the office, productivity is essential for meeting deadlines, keeping customers happy, and remaining profitable. That's difficult to do if your employees have undetected or untreated sleeping orders. By providing screenings and treatment options, you not only improve your employee's health but improve their ability to work effectively without being tired and cognitively slow during the day.
Driving While Sleepy
One of the main causes of traffic accidents is from drivers being too tired. Put that tired person behind the wheel of a semi, and it's a disaster waiting to happen. Sleep-deprived drivers have delayed reaction times and may demonstrate impaired judgment – both of which have the potential to result in catastrophic consequences behind the wheel. Treating the cause of the sleepiness – whether it's apnea or restless leg syndrome or another sleep disorder – can reduce your risk, improve your safety rating, and possibly reduce insurance rates.
Get an Evaluation for Your Employee Now
Sleep & Neuroscience Associates offers occupational health evaluations related to sleep disorders in Greenwich, CT. Our sleep specialist can provide the comprehensive interview and physical exam required for the DOT. We also offer DOT sleep study services, when necessary. We can help you keep your people safe, work with them to develop a treatment strategy should a sleep disorder be discovered. The investment you make in your employees now will pay off tenfold.
If you need to undergo a sleep disorder evaluation or sleep study, the first step is to schedule an appointment with a doctor who specializes in sleep medicine.  Call (203)-245-0412 today, or schedule an appointment using this form.